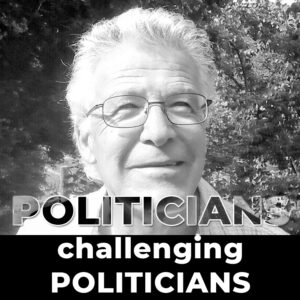 Two local civic leaders — Denis Delisle, Director of Area F of the RDNO, and Mayor Chris Pieper of the City of Armstrong — have issued a challenge to all local politicians along the corridor to match or better their pledges by purchasing at least a meter ($160) of the Trail.
As Director Delisle says: "It is time to belly up to the bar and show we are making this happen!"
Step right up and make your donation – put "challenge accepted" in the special instructions box on the PayPal page.
Challenge Accepted!
Denis Delisle (RDNO Area F)
Tim Lavery (Salmon Arm)
Chad Eliason (Salmon Arm)
Sylvia Lindgren (Salmon Arm)
Shelley Desautels – North Okanagan – Shuswap LPC Candidate
Chris Pieper (Armstrong)
Kevin Acton (Lumby
We're all in this together!